Femto Second Blade Free Lasik Surgery in Delhi
---
Femtosecond blade free Lasik Surgery is also known as bladeless Lasik or 100% Laser Lasik surgery for vision correction. Here the eye surgeon uses an ultra-fast Femtosecond laser to create a thin flap in the cornea. Then the affected corneal tissues are reshaped to correct the vision. After this the corneal flap is again put back into the original position. The procedure is painless, stitch less and requires very little time to perform. It is one of the safest procedures to create a corneal flap as compared to procedures which use blades to do so.
Femtosecond blade free surgery in Delhi at Healing Touch Eye Centre is safe and the recovery time is also fast, one can attain their daily routine activities within one or two days after the surgery. Compare to conventional microkeratome flap making technique which is a mechanical device, Femtosecond Blade free Lasik technology offer great precision in making ultra-thin flap of 90 micron which results in unmatched outcome.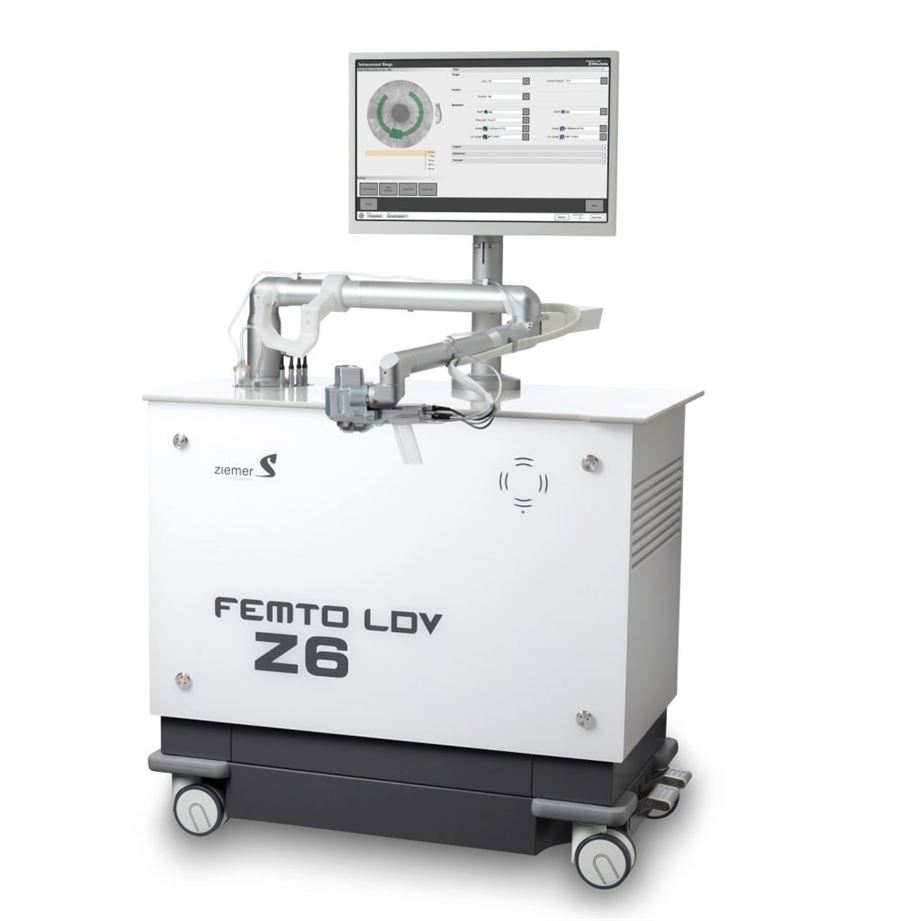 ---
Healing Touch Eye Centre is equipped with world's most advanced Femtosecond blade free technology – Ziemer Femto LDV Z6 offering superior results
Less weakening of corneal biomechanics, better strength of cornea
Quick visual recovery & less LASIK flap-related complications,
Less incidence of post-operative dry eye
Reduced loss of corneal sensitivity
Now patient with higher numbers can plan for lasik due to ultrathin flap making option
Even thinner corneas number can be corrected
Femtosecond blade free lasik surgery is less complicated, easy to perform, accurate and flexible in nature. Therefore, this procedure is highly ranked to procedures which use blades to create corneal flaps. The procedure is considered to be a protected form of surgery. As it involves less risks of infection as a laser used to rectify the vision problem.
There are situations when Femtosecond blade free Lasik cannot be used, like treatment related to scarring. If the procedure is used in this case then, it will not be successful as a femto laser cannot be used to develop a flap in the cornea, as the scar interferes in the transfer of the laser beam to the cornea. Whereas on the other hand it is the best remedy for patients who need to get their cornea reshaped and a microketotome blade cannot be used to rectify such defects.